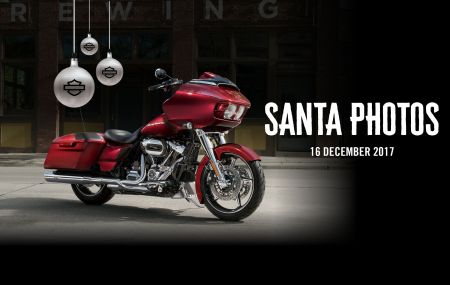 Address
28 William Street
Beckenham
Perth WA 6107
16 December 2017 09:00 - 12:00
Join us on the 16th December from 9am - 12pm for a photo with Santa! Even Pets are welcome! While you are here, get your face painted, grab some fairy floss and check out the MY18 bikes and merchandise.
We will be giving away a FREE Kids T-Shirt to every child who has a photo with Santa!*
Plus! Get a Men's or Women's T-Shirt with every purchase over $50!
*Terms & Conditions Apply.
Only available on the 16th December 2017.
No refunds or exchanges.
One T-Shirt per child.
T-Shirts cannot be swapped and are to be taken as supplied.
T-Shirt sizes are limited and if a size allocation is exhausted, there will be no alternative offered in that size.
The T-Shirts will be offered on a first in, first served bases.
Back to previous page